The financial onus on PR agency owners is growing like a weed.
In an increasingly post-digital age, PR agency owners and C-suite executives face a dramatically changing business environment.
These days the biggest challenges for agency owners and C-suite execs include whether to "build or buy," and how to reinforce their firms financially.
Those were the major takeaways from a recent seminar titled, "The Changing PR Firm Landscape in the New Economy."
The seminar, which drew nearly 50 executives from the PR and marketing sectors, featured speakers Rick Gould, CPA, J.D., managing partner of Gould+Partners, and Michael Belfer, CPA, CGMA, partner and practice leader of Anchin's Public Relations and Advertising Industry Group.
As digital platforms start to eclipse traditional PR channels, agency owners, particularly older baby boomers, are starting to ask themselves some tough questions regarding their future and where their firm stands in the new economy.
"PR executives are asking, 'Do I grow organically, become a buyer and acquire smaller firms or sell to the firm that's going to make my firm bigger and more competitive?'" said Gould, who specializes in PR M&A and management consulting.
Added Belfer: "When we engage with a [PR] firm it's because the owners feel they're not growing."
As agency owners grapple with how to grow their company there's no shortage of potential buyers in the marketplace, Gould said, including other PR firms angling for strategic acquisitions, the marketing-advertising holding companies, such as  Interpublic, Omnicom, Publicis and WPP, and private equity players (who will pay a premium for PR firms but, ultimately, flip them a few years later to the highest bidder).
What is more, interest in U.S.-based PR firms is starting to accelerate among foreign buyers based in Canada, China, Europe and Japan.
Last May, for example, Gould+Partners represented SHIFT Communications in its sale to NATIONAL Public Relations, the largest PR firm in Canada.
"Buyers want to offer integrated marketing efforts and offer more practice specialties" to clients, Gould said. "The trend among agency owners is, let's do more."
If agency owners are on the fence about selling—but know they must expand their services to stay viable—they might also consider bolt-on transactions, or small properties that dovetail nicely with existing business but won't break the bank or erode credit lines.
Agency owners who are eager to sell must demonstrate that their firm is solid financially—with a quality No. 2 executive and deep bench—in order to attract possible buyers.
"A lot of PR and advertising firms pay for talent within creative, but tend to forget the financials, which may make things a little difficult" for prospective buyers, Belfer said."Buyers want to know how people are compensated and will be looking to the second tier" of management.
One way to improve your agency's financials is to boost its billing rates.
Gould pointed to three effective ways to maximize your rates:
Try and bill the client based on an annual budget
Use a minimum monthly retainer against hours
Fixed retainers rarely work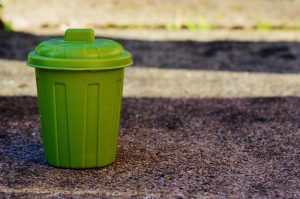 Having a minimum monthly retainer is a critical component of billing, as well, because it will help to inoculate the firm against overservicing, or so-called 'scope creep,' Gould said.
Buyers, of course, will pass on PR firms they don't deem valuable.
As digital media continue to eclipse traditional PR channels—and the idea of owning a "lifestyle business" becomes passé—agency owners and C-suite execs must set an example for their firm.
According to Gould, that means that every executive working for the firm is held accountable and possesses a "whatever it takes" attitude.
Setting a solid example also means that firms cannot settle for "average" creative and/or PR performance.
Perhaps most important, agency owners and C-suite execs cannot afford to confuse "effort," or busy work, with results and positive outcomes.
Sign up for our email newsletter, Inside Edge…Business Strategy for PR, Media & Creative Service Agencies